HOLIDAY SPECIAL - LIMITED TIME ONLY


Our Six-Sided Aluminum Alloy Angle Measuring Tool is devoted to making your life much easier, it is a great gift idea for anyone who loves DIY. With this ruler that can be folded at any angle, you can easily mark out and cut the same material as the gap.


Multi-angle Measuring Ruler 
2-in-1 measuring and tile positioning tool. Our universal angle ruler has a six-piece ruler and six metal knobs that fold freely. Simply adjust them to precisely create the shape you want, making your measurements more accurate faster, and easier.




Precise Measuring and Position
Lock the ruler in shapes, patterns, and templates to copy the imprint and draw the perfect angle. Multi-tools are an essential tool for any professional or handyman. Accurate angle measurements are possible.


Quick-Lock for High-efficiency
Use the sliding ruler to quickly measure the angle and size and get an accurate template, lock it, then place the ruler on the work material you need to cut, quickly draw the size and cut it, saving you time and improving your work and productivity.


Wide Application In Daily Life
Easily duplicate complex shapes in specific positions. Suitable for all kinds of work like woodworking, flooring, tiles, mounting glass, etc. It is an ideal angle measuring instrument for any DIYer or Contractor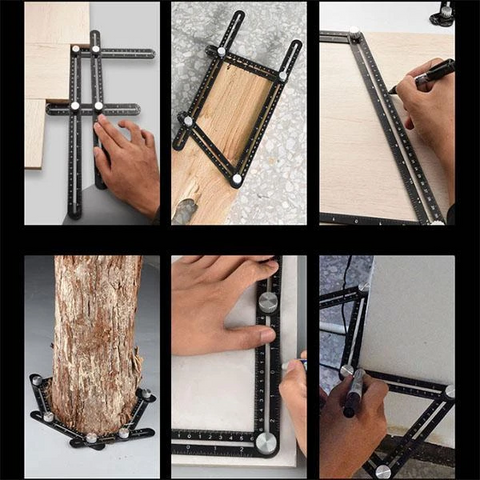 Simple But Accurate Operation
Just place the template tool ruler onto your work area, slide the rulers into the shape needed, and tighten the screws. The innovative, six-sided template tool can be used as a stencil for cutting your workpiece.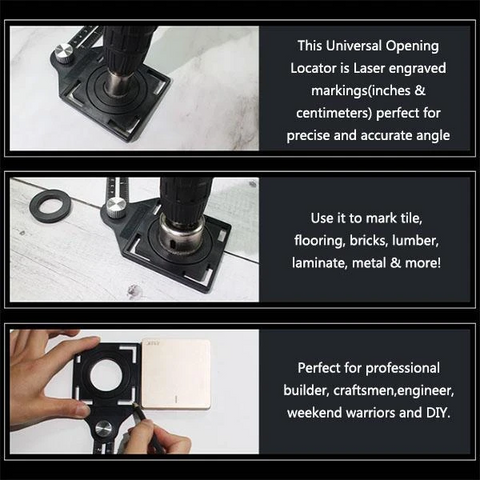 Accurate scale, perfect Craftmanship, Every ruler undergoes strict quality inspection we care about every detail of the product, this is definitely a must-have tool for any toolbox!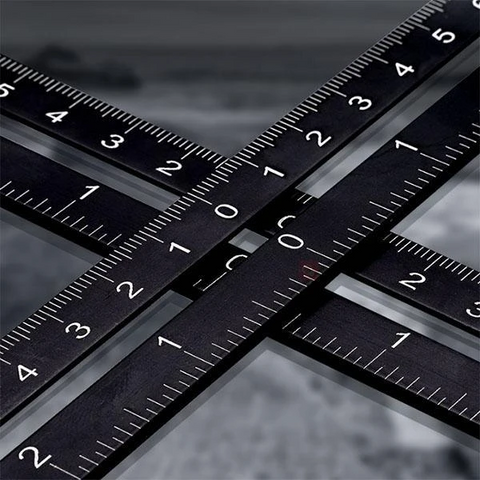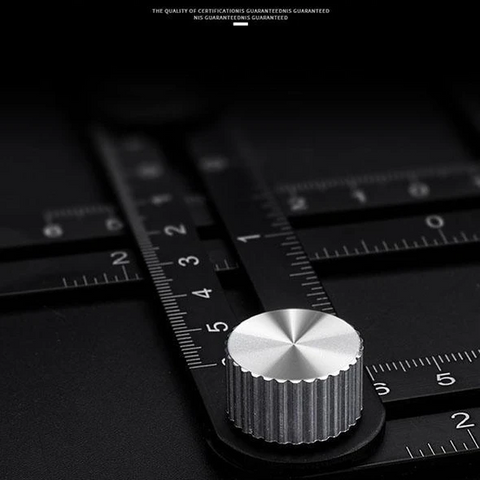 Factory-direct sales, we have sold more than 10,000 sets, in order to celebrate Black Friday this month, we decided to sell the last 500 sets at a 50% discount, GET YOURS NOW!