Children LOVE This Magic Drawing Board!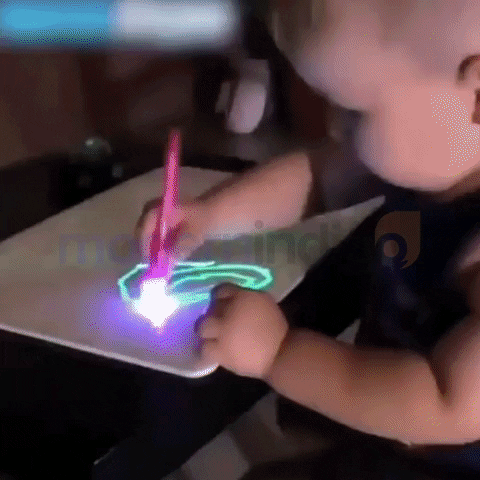 Create amazing drawings with a special stylus. Pencils and paints are no longer needed, eliminating all mess or danger, any age child can use it! A great way to boost creativity and promote brain development, it will get your child off of youtube or electronics. 
The perfect gift is now available in three sizes and includes the drawing board, luminous pen, and tracing kit. Draw anything you can imagine without harm to your eyes.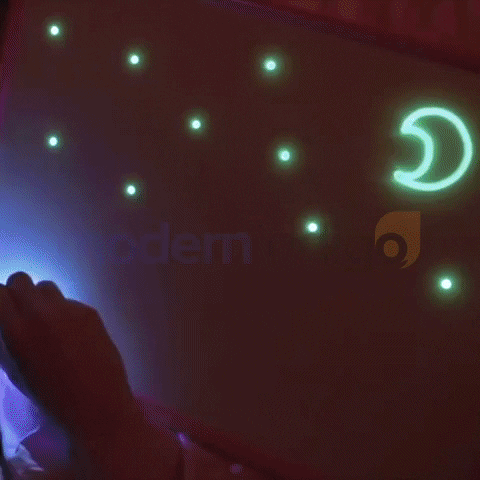 A great way to bond with your Infant or Child, draw for hours, the tablet with light up and slowly fade. Guaranteed to put a smile on any Childs face this Holiday Season.
FEATURES:
👣 Leaves no Marks or Stains
👪 Fun For the Whole Family
🎨 Develops Drawing Skills and Creativity
✅ ISO Certified and is Harmless for Eyes
Get your kids to stay away from mobile devices with Fun Light Drawing 
Fun for the whole family:
This is a perfect idea for family time. All members can join in and have fun together.
Spend more quality time with your kids! Who says toys are only for kids? This is a creative gift for all ages 
SPECIFICATIONS:
Material: PVC-based pointer (the tablet is not electrical)
Size Chart:

Package Include:
     1 x Drawing Board
     1 x Luminous Pen
     1 x Tracing Card