Guaranteed to be the Last Tape Measure You Will Ever Need.
Say goodbye to the days of multi measuring and get the numbers you need the first time, every time!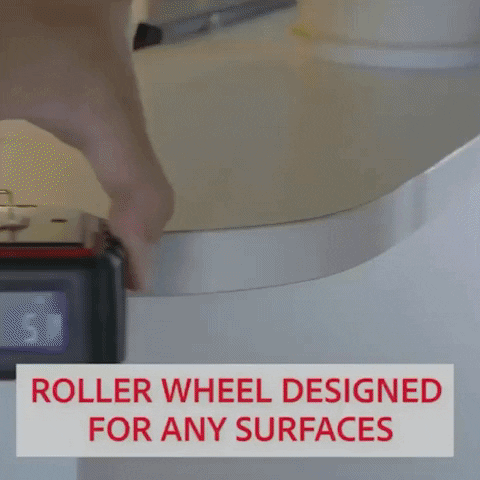 Are you tired of using a standard stape measure? We've all been there, you're measuring something bigger than a foot by yourself, and the little teeth at the end slip or the tape buckles and you lose your measurement. 
You try again and again, and the next thing you know you've measured the same thing 4 or 5 times and you still don't have a measurement, what a waste of time!
Perfect for measuring anything and everything, curved surfaces, height, and object far away will no longer be an impossible mountain to climb with 3 different useful measuring systems!
Whether you measure by laser, roller, or string, you can be confident you're getting the right measurement.
Features:
3-In-1 Measuring Mode: Choose between Roller Mode for irregularly shaped objects, Laser Mode for straight and long-distance objects, or string mode for curved objects!
LCD Backlight Display: Easy to see backlight display makes getting your measurement as easy as glancing at the screen and moving along. It's so clear you can measure in the dark.
Pinpoint Accuracy: Both string mode and roller mode are 100% accurate, with the laser mode being 100% accurate up to 0.01 mm.
Long Distance Measuring: Become a one-man measuring machine, being able to accurately measure up to 762 cm using the laser measuring mode.
Multi-Unit Measuring Capabilities: Measurements available in both feet and meters at the touch of a button.
Specifications:
Measurement Range: 300 cm String Mode / 762 cm Laser Mode
Material: High-Impact Plastic Compound
Size: 92x90x42mm / 3.62x3.54x1.65in
Weight: 162g / 5.67oz
Batteries: AAA x4 (not included)
Color: Black & Red