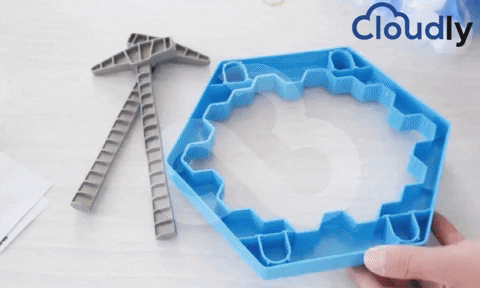 Break the ice this Holiday season with Penguin Trap Puzzle Game, an interactive 2-4 person game that involves trying to avoid the Penguin from falling through the ice. Simply use the hammers (included) to knock out a piece of ice one by one, whoever causes the penguin to fall through loses!

Best Game Of 2020
Perfect Gift Idea
Fun Family Activity
Classic, Timeless Game
Fun for Adults & Children, it's an easy to play game and is safe for Children aged 3+. A perfect gift for Children or an amazing way to bring your family together this Holiday season, it's guaranteed to bring a smile and competition to the dinner table!
How To Play
Note: Do not allow Children to play unsupervised, small blocks can be dangerous if consumed.


Material: ABS Plastic