Eliminate Stress In A Fun Satisfying Way

Are you always stressed out? Help yourself de-stress with this perfect de-stressing tool the rainbow stress ball! Feel your stress fade away with every squeeze. 
Our rainbow stress ball is designed and made up of non-toxic and odor-free, and BPA free materials and won't leave your hands with any stains or grease!
Perfect to improve your workday, whether it be at home, at the office, or maybe even at school! Wherever you feel stressed this ball is here to help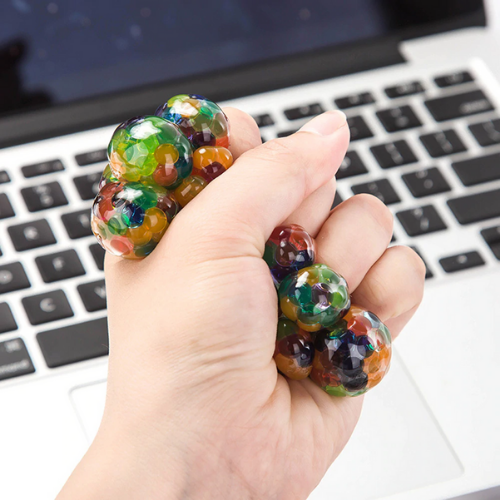 This Rainbow Stress Ball even makes for the ideal stocking stuffer or smaller gift for anyone! Adults, Grandparents, kids you name it, it is a fun toy to mess around with for people of any age.
Product Specifications:
Material: BPA free soft rubber
Weight: 54g
Size: 5cm
Color: Random Colors
Package Includes:
1 x Rainbow Stress Ball
or
2 x Rainbow Stress Balls
or
3 x Rainbow Stress Balls